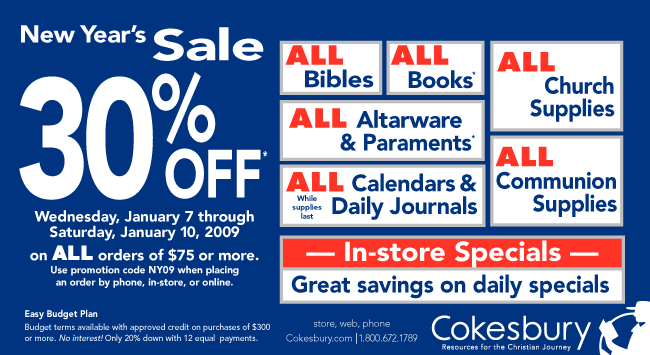 Yesterday, I finally put together a list of all the books at Cokesbury that I've been waiting to get and just grimaced and pressed "submit order" and figured I'd eat ramen for most of the winter to help pay for the items I'd purchased.
Then, I go through my email and see this notice from Cokesbury. Did I cancel my order? Yes, I did. Hopefully tomorrow my items will still be available and I'll have saved a chunk of money.
Now you can order too. If nothing else, get together with some friends and preorder your Wesley Study Bibles.
For three days, Cokesbury may actually be able to beat Amazon's prices. Take advantage now.